Launch of Kurativz Accelerator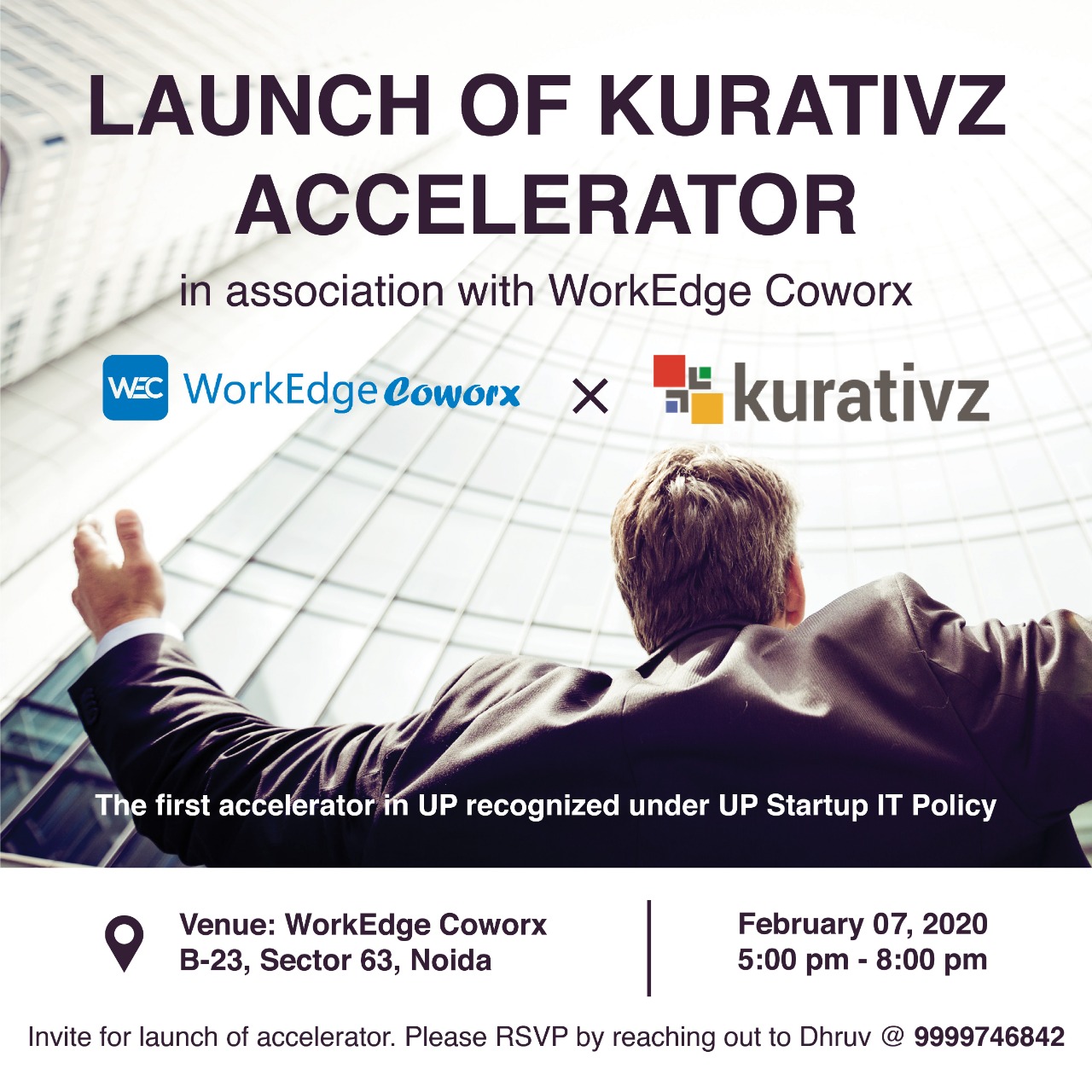 February 7, 2020
5:00 pm to 8:00 pm
WorkEdge Coworx, B-23, Sector 63, Noida. Uttar Pradesh
9999746842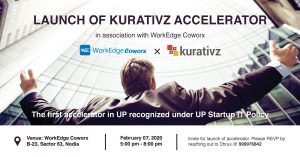 Announcement:
Kurativz accelerate support early-stage, growth-driven companies through education, mentorship, and financing.
We aim to support certain promising early-stage startup from tier A & B city (who don't make up in acceleration program and yet show promise for growth) with our 'incubate and accelerate' programs.
We announce the launch of our program post our recognition from Uttar pradesh Government under Startup UP IT Policy.
Event Date: February 7, 2020, 5:00 PM – February 7, 2020, 8:00 PM
Event Location: WorkEdge Coworx, B-23, Sector 63, Noida. Uttar Pradesh.
2020-2-7 5:00 pm
2020-2-7 8:00 pm
Europe/London
Launch of Kurativz Accelerator
Announcement: Kurativz accelerate support early-stage, growth-driven companies through education, mentorship, and financing. We aim to support certain promising early-stage startup from tier A & B city (who don't make up in acceleration program and yet show promise for growth) with our 'incubate and accelerate' programs. We announce the launch of our program post our
WorkEdge Coworx, B-23, Sector 63, Noida. Uttar Pradesh
save event to calendar